Syngenta Crop Protection AG
Research Center Stein
Schaffhauserstrasse 101
4332 Stein AG
 GPS: 47.551970, 7.964350 
---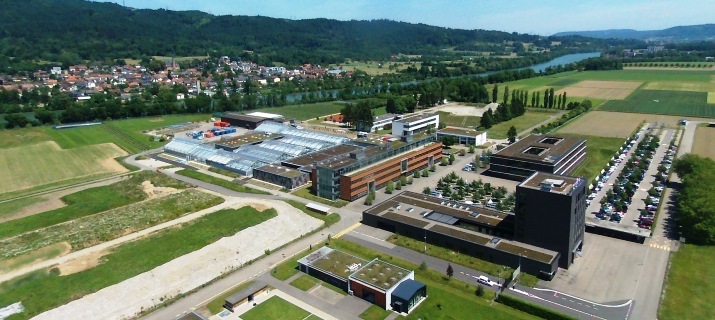 Directions to Syngenta Research Center in Stein / AG
By Public Transport
Take a train from Basel SBB or Zurich HB to 'Stein-Säckingen'. There, take bus n° 143 'Direction Laufenburg, Bahnhof'. After about 5 min, get off at the bus stop 'Sisseln AG, Syngenta', which is right next to the main building of Syngenta's Research Center in Stein. 
Allow for 30'- 45' from Basel SBB and 70'-90' from Zurich HB. 
By Car 
Follow highway A3 from Basel and highways A1/A3 from Zurich and take exit 16 'Eiken'. Follow the signs towards Laufenburg. At the first round-about, take the second exit onto Schaffhauserstrasse towards Basel/Stein-Säckingen. After about 1 km, turn right on Sisslerstrasse. Take right turn, ring porter bell and drive into parking lot (reserved parking for visitors close to tall building). 
Allow for 30'- 40' from Basel and 45'-60' from Zurich.